FAQ
Is it possible to order on account as a company or private individual and pay for it afterwards?

Yes, it is possible to order on account but we have to activate this once for your account.

Therefore, first create an account at our website and send us afterwards an e-mail with the request to activate the 'pay on account' option. We will activate this option within a couple of hours and from that moment you can order on account. This request is only needed once. Once activated it applies to all future orders.

Once it is activated you can choose the payment method 'on account' at the checkout page in our webstore. If you choose for this payment method, the products will be sent immediately and the invoice of the order can be paid afterwards.

The invoice is only sent digitally by e-mail to the specified mail address. We do not send invoices by post.


Is it possible to order with a purchase order by mail?

Yes, that is possible. The purchase order can be sent through email to info@scrumartikelen.nl We will make sure the information such as billing address, delivery address and reference or cost center are properly copied in the invoice.


What are the shipping costs?

The shipping costs are 4.95 euros excluding VAT for shipments to a delivery address in the Netherlands, Belgium or Germany. Shipments to all other European countries, are charged 14.95 euros excluding VAT.

From 100 euros excluding VAT the shipping costs are 0 euros to all European countries.


Why can't Scrumartikelen.nl be reached by phone?

As a team, we want to be as flexible as possible to realize the best products for you at the best price. That is why we chose not to have customer service by telephone. On the other hand, we respond quickly to emails that arrive at info@scrumartikelen.nl. Let us know your question by email, and we will get back to you very soon!


Is there a showroom where I can look at the products?

No, we do not have a showroom. We are an online company without a fixed office or showroom. However, you can return the products for free if the products do not meet your wishes.


How can I return an order?

You can return an order for free by sending it to the return address below. Please send also (a copy of) the packing slip with your return so we can process the return quickly.

As soon as we have received and processed the return you will receive a message.

Scrumartikelen.nl
Antwoordnummer 59012
5165 ZS WASPIK


Is it possible to pick up the products?

No, unfortunately it is not (yet) possible to pick up your order. Our external warehouse in Waspik is not designed for picking up orders. However, we do ensure that orders placed on a business day before 9:00 PM will be delivered the following day.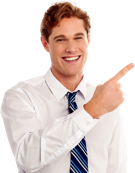 Need help?
Send us an email at info@scrumartikelen.nl and we will contact you as soon as possible!