Privacy Policy
Privacy Policy
Version 1 (10 mei 2018)
Scrumartikelen.nl cares about your privacy. We only process data that we need for (improving) our services. We always handle the collected information with care. We will never share personal data with third parties for commercial purposes.
This privacy policy applies to the use of the website and the accompanying products and services of Scrumartikelen.nl. Scrumartikelen.nl is part of the Dutch company FEM Products. FEM Products is registered with the Dutch Chamber of Commerce with the number 58167900.
Cookies:
Our website uses cookies. Based on these cookies we can analyze how our website is used and in which ways we can make the website more user-friendly.
Security:
Scrumartikelen.nl, together with the parties we cooperate with, ensures that the collected personal data are sufficiently secured. Appropriate technical and organizational measures are taken.
Data:
When visiting the website, the used IP address, operating system and internet browser is provided to us. In addition, we only collect personal data that you actively provided to us, such as the information that was entered when placing an order, details that you send us by e-mail and the details provided with the contact form.
Storage period:
We do not store personal data longer than necessary. However, we are required by Dutch law to retain certain (personal) data for at least 7 years. For this reason, we use a retention period of 7 years with regard to the personal data we need for our business operations.
Newsletter:
We send newsletters to our customers on a regular basis. You can unsubscribe with a single click without giving any reason via a link at each newsletter.
Rights:
You always have the right to view the personal information we collect, to have it adjusted, to have it screened off or to have it removed. You can submit a request to that effect via info@scrumartikelen.nl. You will receive a response to your request within 30 days.
If you are not satisfied with the processing of your personal data, you can contact the Data Protection Authority.
Collaborations:
The following parties have access or receive only the data that they need to perform relevant activities. We have concluded an agreement with these parties in which agreements have been made on how to deal with the personal data provided.
Kiyoh: Collects and manages independent reviews about our products and services.
Exact: Provides invoicing and accounting.
Hostnet: provides a secure environment for e-mail traffic.
MISI: sends our orders daily.
CCV: takes care of the hosting of our website.
Mailchimp: takes care of sending newsletters on a regular basis.
Changes to the privacy policy:
We reserve the right to change our privacy policy at any time. On this page you will always find the most recent version.
Participation in tax and criminal investigation:
In some cases, Scrumartikelen.nl can be held on the basis of a legal obligation to share your data in connection with government tax or criminal investigation. In such a case, we are forced to share your information.
Questions?
Are there questions about our privacy policy? Then let us know via the contact details below:
Scrumartikelen.nl (Part of FEM Products)
Dutch Chamber of Commerce: 58167900
Mailing Address: Strausslaan 9, 3055CT ROTTERDAM, Netherlands
E-mail address:
info@scrumartikelen.nl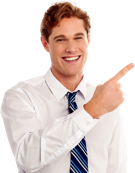 Need help?
Send us an email at info@scrumartikelen.nl and we will contact you as soon as possible!